Profile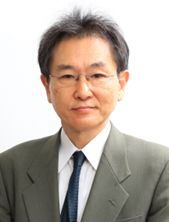 Atsushi Shibata (Mr) LL.M.
Head partner, Tax Attorney & Accountant
Certified Customs Specialist,
Correspondent in Japan of the magazine "VAT Monitor" in Europe
JETRO (Japan External Trade Organization) adviser of International Trade
Administrative lawyer
CONTACT DETAIL:​
3F Kioi Kanko Building, Kojimachi 4-3-5, Chiyoda-ku,
Tokyo 102-0083 Japan TEL: 81-3-3264-5271, FAX: 81-3-3264-5273,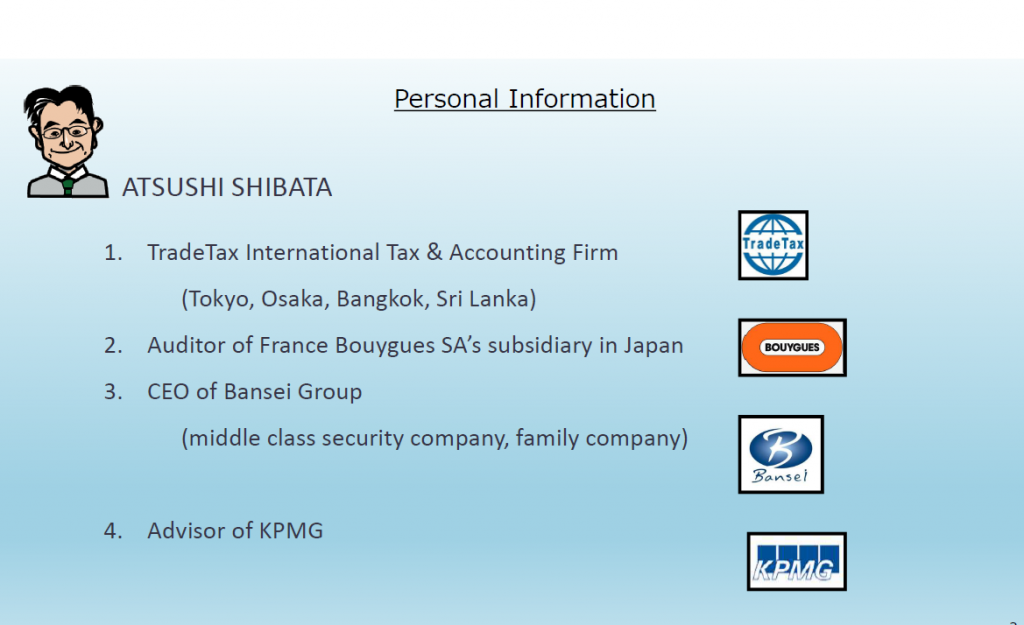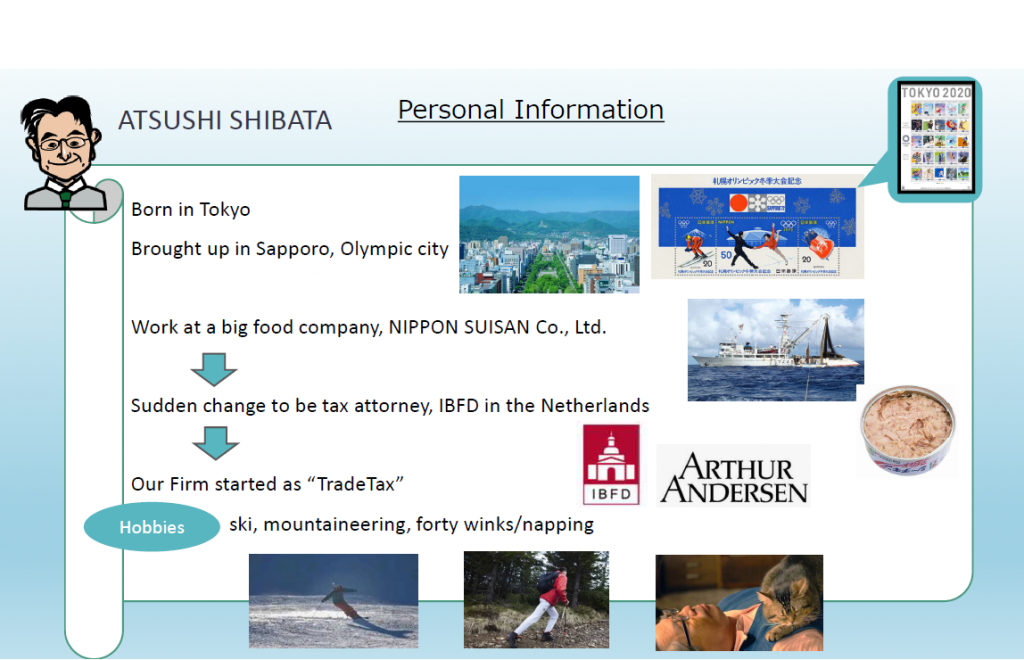 1. BUSINESS CAREER:
Former KPMG Japan and Andersen Japan (Corporate tax, International taxation, Indirect tax, Trade & Customs, Logistics, Transfer pricing)
Former research fellow of IBFD=International Bureau of Fiscal Documentation in Amsterdam in the Netherlands http://www.ibfd.org/About-IBFD
Former NIPPON SUISAN KAISHA, Ltd. World's leading marine food products company, including medical and pharmaceutical products
http://www.nissui.co.jp/english/index.html
2. ACADEMIC BACKGROUND
Waseda Graduate School of Finance, Accounting & Law, MBA
University of Oxford, UK, Green-Templeton College (Graduate School of Management AMP),
Radboud University Nijmegen Netherlands, EU Business Law LLM
Yokohama National University, Graduate School of Business Law LLM
Waseda University, Civil Law
​
3. BIOGRAPHY AND THESES
International Inheritance Law (2019)
Correspondent of "VAT Monitor Monthly Magazine" being published in Europe
"European VAT Law" by a publishing company Chuo Keizai(2014)
"Q&A of International Taxation" by a publishing company Gyosei(2010)
"Foreign Investment Strategy of Japanese company" by a publishing company Chikura(2010) Legal Strategy on foreign subsidiaries
Foreign Currency Transactions and Tax Deferrals
Taxation of PEs in the European Union and in Japan ​
4. OTHERS
My professors
Tax Law: Hiroshi Kaneko, professor emeritus of Tokyo university, awarded the Order of Cultural Merit in 2018
International Tax Law: Hubert Hamaekers, former professor of Radboud University Nijmegen Netherlands, former chairman of OECD multinational enterprises committee.